Serving Milford area for over 20 years.
Cerec Crowns in Milford, MA
Some people avoid cosmetic dental work because they don't have the time for repeat appointments. But thanks to an option known as CEREC, a new and improved smile may be more quickly attainable than you previously thought. So if you're interesting in exploring your options, come to our office in Milford, MA so you can learn more.
C
hairside
E
conomical
R
estorations of
E
sthetic
C
eramic or
CEREC®
for short is a new state-of-the-art method of reconstructing tooth restorations. CEREC® uses computer-assisted design (CAD) and computer-aided manufacturing (CAM) to offer single-day restorations for patients. This new technology has revolutionized ceramic restorations such as crowns and veneers for patients so that there is no longer a wait between preparing the restoration and finally receiving the finished product. With CEREC®, the technology is used while you are sitting in the dental chair, which is both economical for you and your dentist. The restorations created are metal-free and tooth colored to restore your tooth to its natural beauty, strength and function. With CEREC®'s CAD-CAM technology, these ceramic restorations can all be done in one single visit to the dentist.
CEREC® uses CAD-CAM technology to design and mill custom restorations during one visit to the dentist. So how does this process work?
Before you get started, your dentist will determine if CEREC® is right for you. Depending on how much healthy tooth structure you have remaining, it may be a simple filling or you may need a crown. After reviewing your options, the dentist will begin the process by administering anesthetic and preparing your tooth for restoration by removing decay and weakened tooth tissue.
In order to make the desired restoration, a 3-dimensional image of the tooth that needs to be restored must be created from a digital camera scan of the tooth. This three-dimensional image will be used to create the restoration without the need to take a messy impression. This means no horrible tasting impression material for you to gag on. The computer and CEREC® 3D software then converts the digital image into a three-dimensional virtual model of the prepared tooth.
This device is used to used to create the custom restoration needed for the tooth. Based on the original color of your tooth, the dentist is able to select the correct colored ceramic block and in a few minutes, the milling device is able to create the restoration needed.
After the restoration is made, it is ready to be tried on to ensure that you get proper fit and bite. When it is ready, the restoration is polished and bonded into place by your dentist. Therefore, no temporary restoration is needed and no return trip is necessary, saving you time and money.
Advantages to Using CEREC®
CEREC® has revolutionized the restorative process. It was created with the patient in mind in order to make a visit to the dentist as pain-free as possible. Some of the benefits to using CEREC® are:
Most procedures can be done in one visit - less costly and less time-consuming

Less painful injections due to single-visit

No need to take messy impressions

No need to have a temporary restoration for in-between visits

Ability to save as much natural tooth structure as possible

Longer lasting restorations - may last over 10 years

Restores teeth to natural beauty, function and strength

Metal-free restorations
When it comes to cosmetic dentistry, CEREC has a lot to offer in terms of value and convenience. So what are you waiting for? Call our office today to schedule your consultation and find out more about CEREC.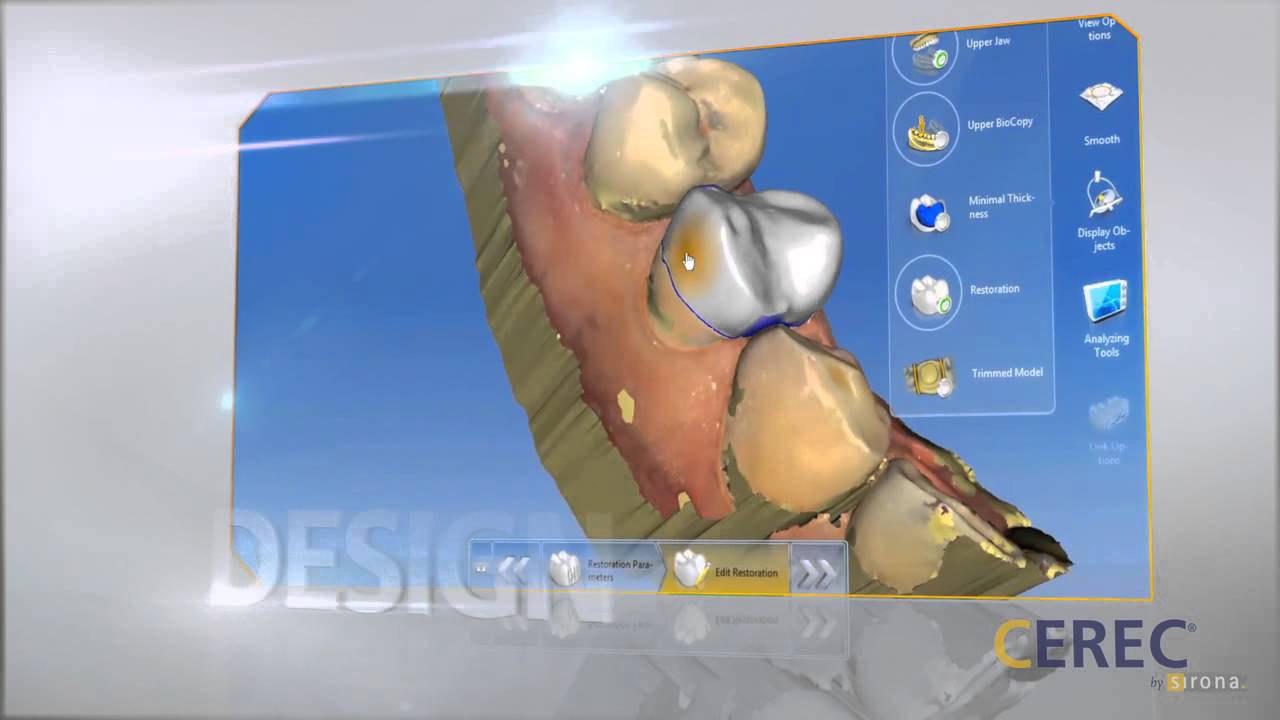 We have been patients of Dr. Iadarola since we moved into Milford, more than 35 years ago. My children and their families are also patients of Dr. Iadarola which go to show how strongly they feel about the care and service he provides. He is professional, always friendly, kind and shows genuine concern for each patient. He is an amazing dentist! Thank you again, Bonnie.

- Bonnie Morais. 0/22/2020

He's great! He bonded my tooth gap and it looks amazing & 100%% natural. Super friendly, patient & helpful.

- Casper McWilliams. 3/17/2019

Terrific work! Had a damaged 24 year old crown removed and replaced. From removal to finished replacement in one visit. 👍👍👍 craftsmanship superb! I will recommend him to all.

- Basil Minnich. 0/24/2019

Wonderful Dentist Highly recommend him.

Super friendly and knowledgeable staff, would definitely recommend!

- Alex Nevers. 10/21/2017

- lorrie davies. 4/30/2017

I have been going to the Milford office for 33 years since I was a kid because they are so wonderful. My entire family has always gone to them and they treat us like family. The Milford office has the best hygienists, best receptionist and best dentist all in one place.

- Andrew Griffin. 2/28/2017

Dr. Iadarola and his staff are a class act. He is gentle and patient and truly goes out of his way to make you as comfortable as you can be. The hygienists and office staff are always pleasant and helpful in answering any questions. I highly recommend them.

Dr. Iadarola is a fantastic dentist who does everything to make the patient feel comfortable. I highly recommend him!